Regular price
$2,799.95 USD
Regular price
$3,549.95 USD
Sale price
$2,799.95 USD
Unit price
per
Sale
Sold out
Looking for a powerful and effective way to promote your business? Look no further than our window signs! Our LED signage is proven to make your business stand out and attract more customers with a average reported revenue increase of 15%-150%! These high-quality signs are fully customizable to suit your unique needs and are designed to attract attention and drive sales. With vibrant full-color displays, easy programming, and a 170-degree viewing angle, our window signs are the perfect addition to any business looking to stand out and make an impact.

We offer affirm shop pay financing. You can pay for your sign in monthly payments allowing you to start bringing in more customers sooner. We also have no money down financing options available. Just give us a call at 205-383-3313

Fully programmable 

Accepts any media file (videos, photos, animations, gifs, text, etc.)
Vertical or horizontal display options
Easy to hang and use (hanging wires including)
Includes 20 slides tailored to your business

Hundreds of extra videos. photos, and gifs for your industry and all occasions 
3-year warranty for your peace of mind

Free tech support from real people over the phone (no chat bots)
Vibrant, eye-catching colors
Wide 170-degree viewing angle for maximum visibility

Share
How to Use

All our signs come with a free, easy-to-use program. Your sign can be changed from your PC, laptop, or phone.

We provide you with 20 slides for your business, and if you ever want them changed, we have tutorials available on our YouTube channel to show you how easy it is to customize the content on your sign.

Simply plug in your sign to any standard wall outlet, hang with the included hooks and be ready to take on more customers!
Warranty Information

All our window units come with the same 3 year gold parts warranty.
If your sign has any defects we ship you out the needed replacement part for completely free.

We also offer 24/7 tech support for the life of the sign
Items Included

- 1x Window sign
- 1x Power cord
- 1x Wire hanging kit + screws
- 20x Included slides custom made for your business' ($500 value)
- Hundreds of photos, gifs, video's, for your industry and all occasions
- 1x 3 Year Parts Warranty
- Tech Support for the life of the sign (from real people, no chat bots)
- Free content on how to program and install your sign

Specifications

All of our LED Window Signs meet the following specs
- 10mm , Full Color , High Resolution  
-170 degree viewing angle
-8500 nits brightness (with adjustable brightness in the software)
-accepts all media files ( jpeg, mpg, mov, gif, animations, videos, text ) 
-251 trillion colors
-high refresh rate
-allows movie and video files 
-100,000 hr. LEDs ( 11 1/2 year LED life expectancy)
-3 year GOLD parts warranty -Engineered, Designed, Assembled and Supported in the US (St. Louis, Mo. area)
-All modular construction with user replaceable parts
-Rear Serviceable
-Free tech support for the life of the sign
-Wireless communication
-Free on-site software set-up and training(Unless purchased online, see online purchase inclusions)
-Easy to program / User friendly software / we program your 1st set of messages and provide you with content for your business.


FAQ

If you have any questions that are not addressed here, please don't hesitate to reach out to us. You can contact us via email at info@bestledsigns.com or give us a call at205-383-3313. We are here to provide you with the answers you need.



Will my sign be visible if it's exposed to direct sunlight? Our LED signs are designed with high brightness (8500 nits), ensuring that your sign remains visible even in direct sunlight. You can trust that the sun will never wash out your sign.
How will my sign look if my windows are tinted? Our LED signs are incredibly bright, making them easily readable and visible even through the darkest tinted windows. Your sign will maintain its clarity and appeal.
How many messages can I display on my sign? With our programmable LED signs, you can showcase as much content as you desire. Set your messages to change as frequently or as infrequently as you prefer.
Can I schedule messages in advance? Absolutely! Our LED signs allow you to schedule your messages in advance, offering you convenience and flexibility in managing your signage.
How long can I expect my sign to last? Our LED signs are built to last. The LEDs are rated for 100,000 hours of operation, equivalent to approximately 11 and a half years of continuous use at max brightness.
What if I need assistance with my sign? We take pride in our exceptional customer service. We provide 24/7 tech support for the lifetime of your sign, ensuring you have real people to assist you whenever you need help.
Will my power bill increase significantly? Our LED display signs are highly energy-efficient. Our window LED signs use about as much electricity as a couple 70 watt light bulbs constant.
How do I program my sign? Programming your sign is a breeze. We have a comprehensive guide available on our YouTube channel that covers everything you need to know about programming your sign.
Can I program my sign using my phone if I don't have a computer? Absolutely! We have a user-friendly app that allows you to program your sign directly from your phone. While using a computer is recommended, many of our customers successfully program their signs using only their phones.
Is installing window signs difficult? Installing our window signs is a quick and straightforward process that can be completed in less than 15 minutes. If you have any questions or need assistance, our team is always ready to help.
Can I move my window sign or take it to events? Our window signs are designed to be highly portable. Simply unscrew the wires, and you can easily reposition your sign wherever you need it, including taking it to events.
Can I adjust the height of my sign easily? Adjusting the height of your sign is effortless. Just pull on both wires to raise the sign higher, allowing you to customize its positioning.
Is there a discount for purchasing multiple signs? For information regarding discounts on bulk purchases or multiple signs, please contact us with the specific details of your order. We will be happy to provide you with the available options.
What if there is a defect with my sign? In the unlikely event of any defective parts while still under warranty, we will promptly ship you a replacement part at no additional cost. Your satisfaction is our top priority.
What if I need to replace a faulty part? Replacing a faulty part in our signs is a breeze due to their fully modular design. If you can handle a screwdriver, you can easily replace any part in our sign. There's no complicated wiring involved. Should you require any assistance, our dedicated support team is always available to help you.
Referral Program - Earn $100.00! Have a friend or acquaintance who could benefit from our signs? Fill out this form and refer them to us. When anyone you refer purchases a sign, we'll show our appreciation by mailing you a $100.00 check as a token of gratitude for your support. It's our way of saying thank you for spreading the word about our products.
View full details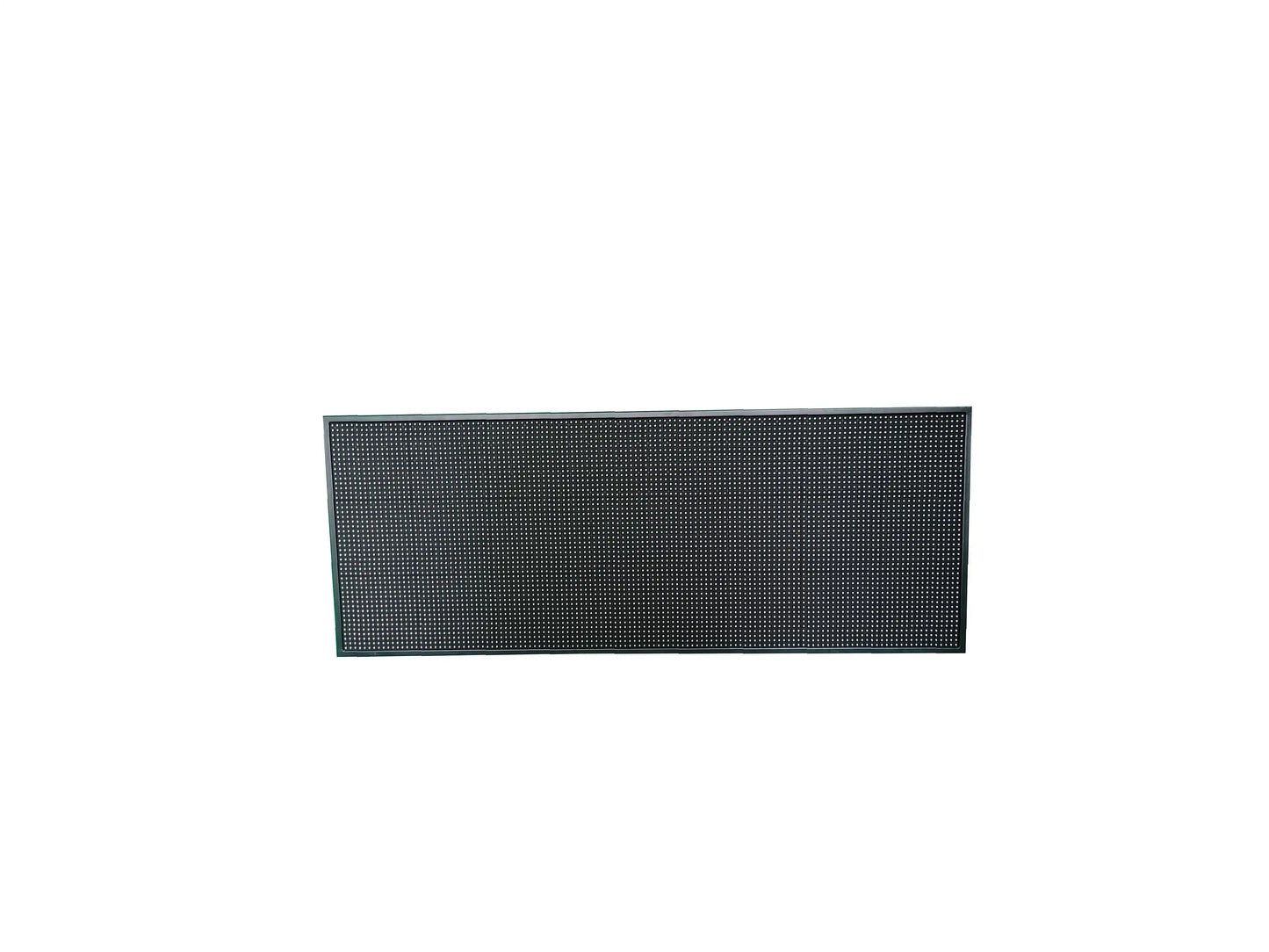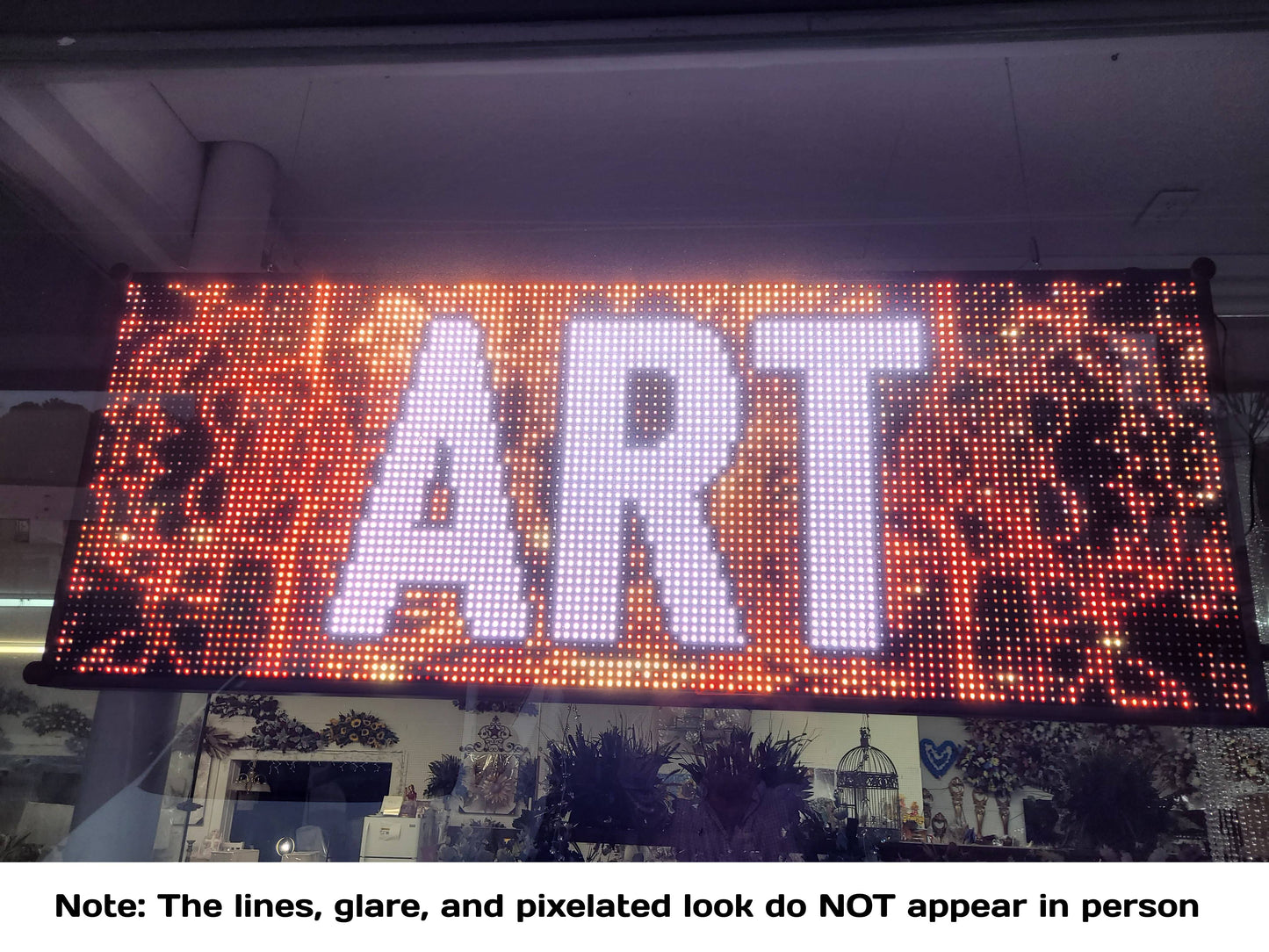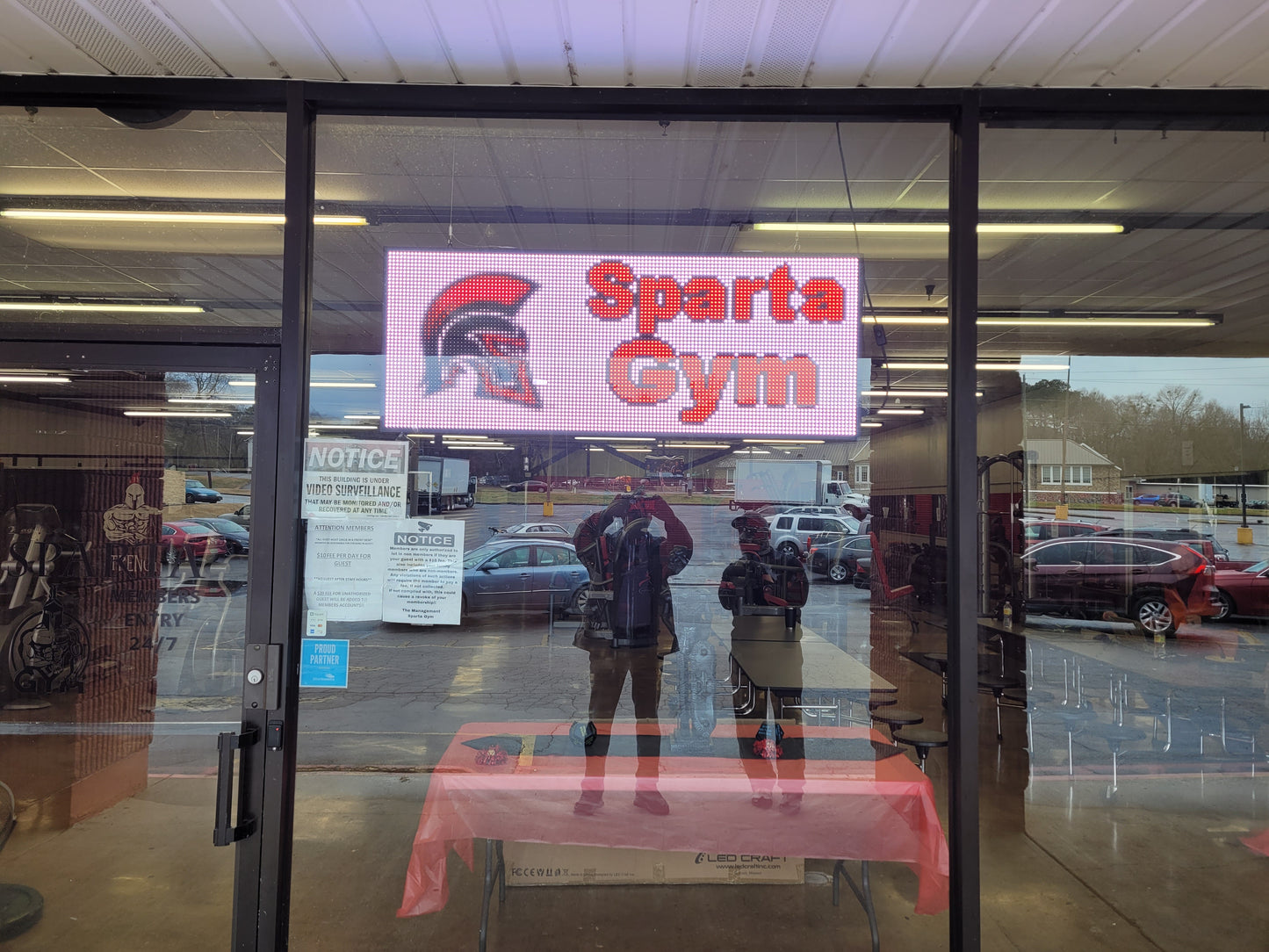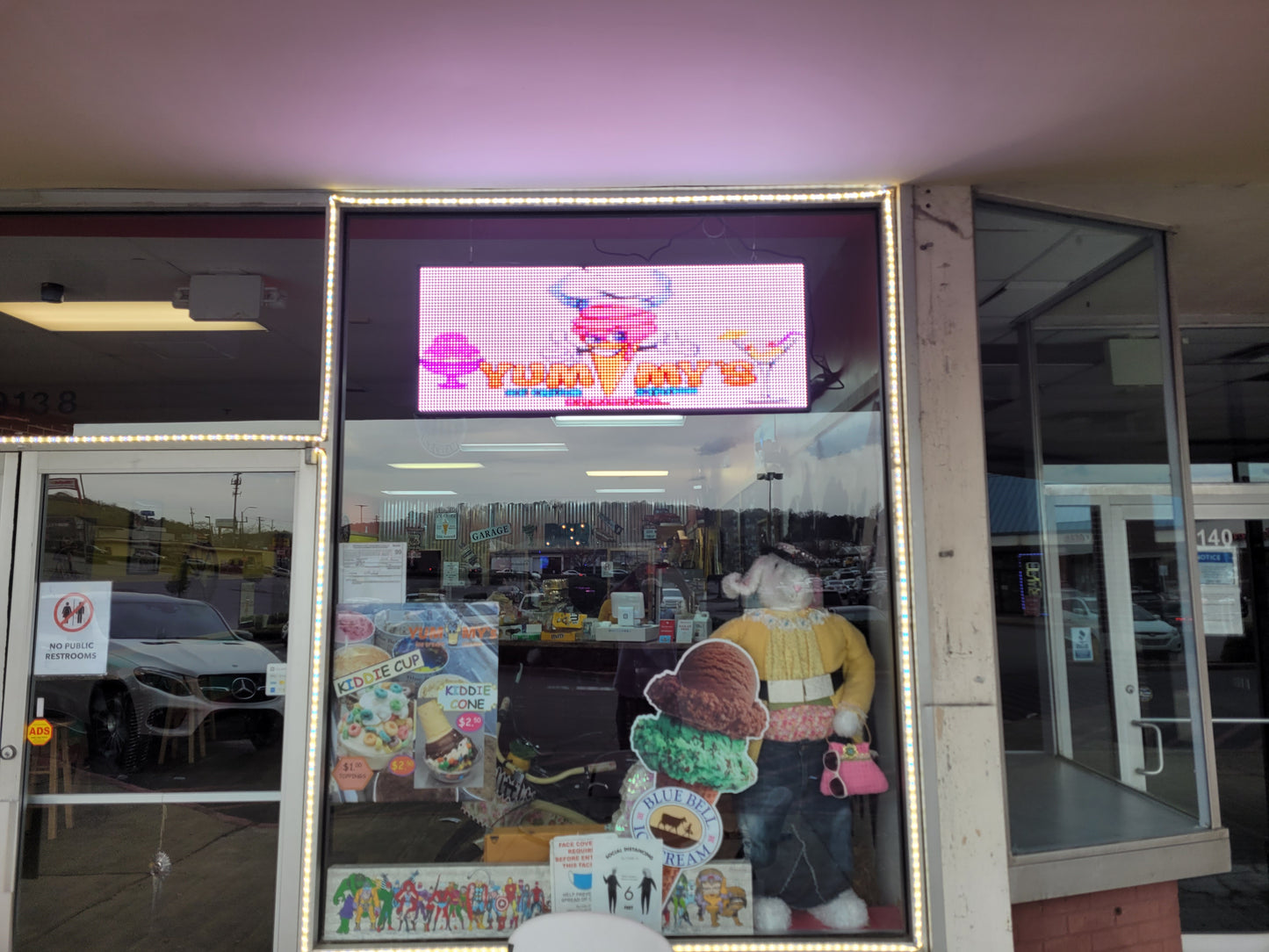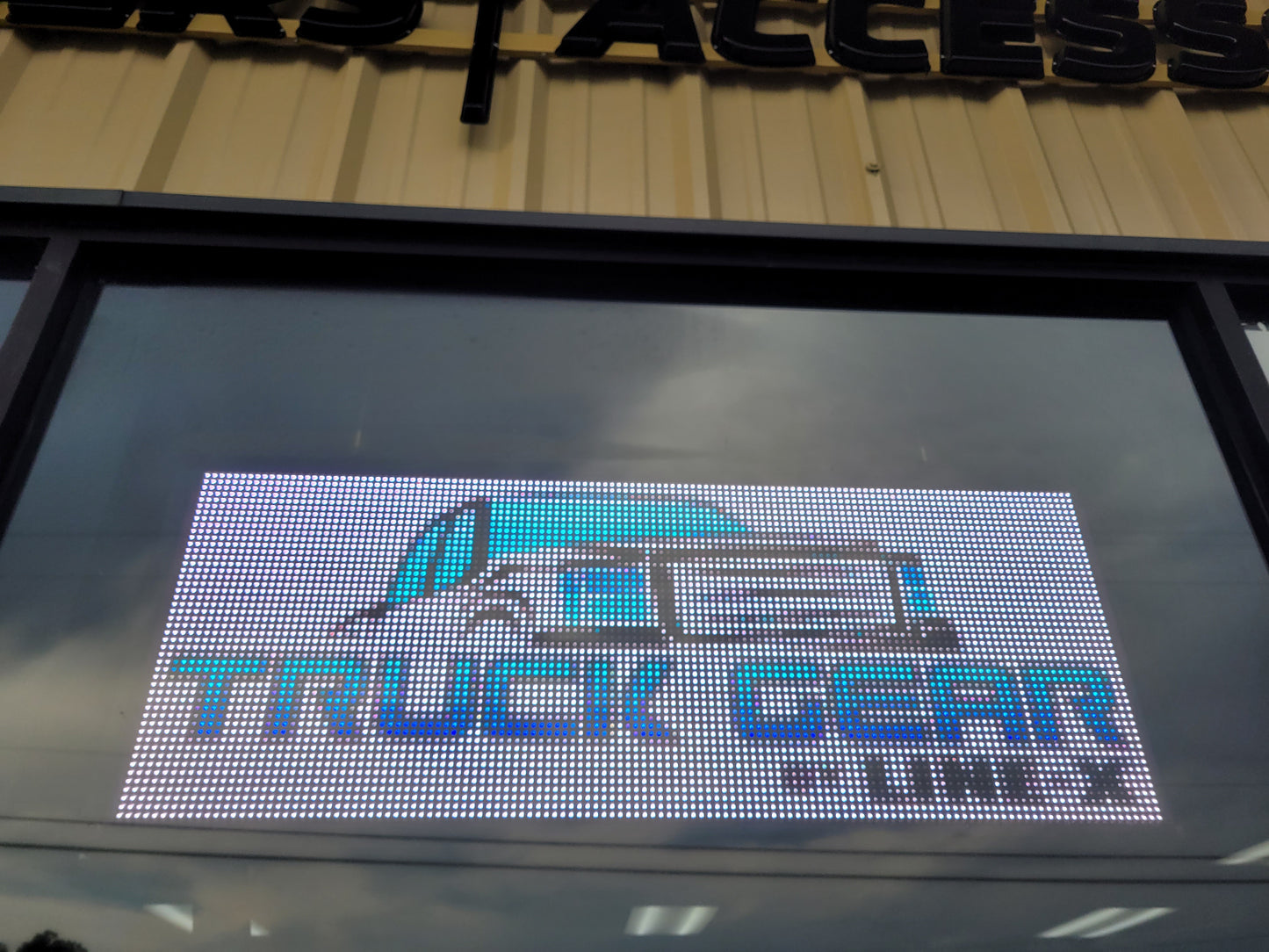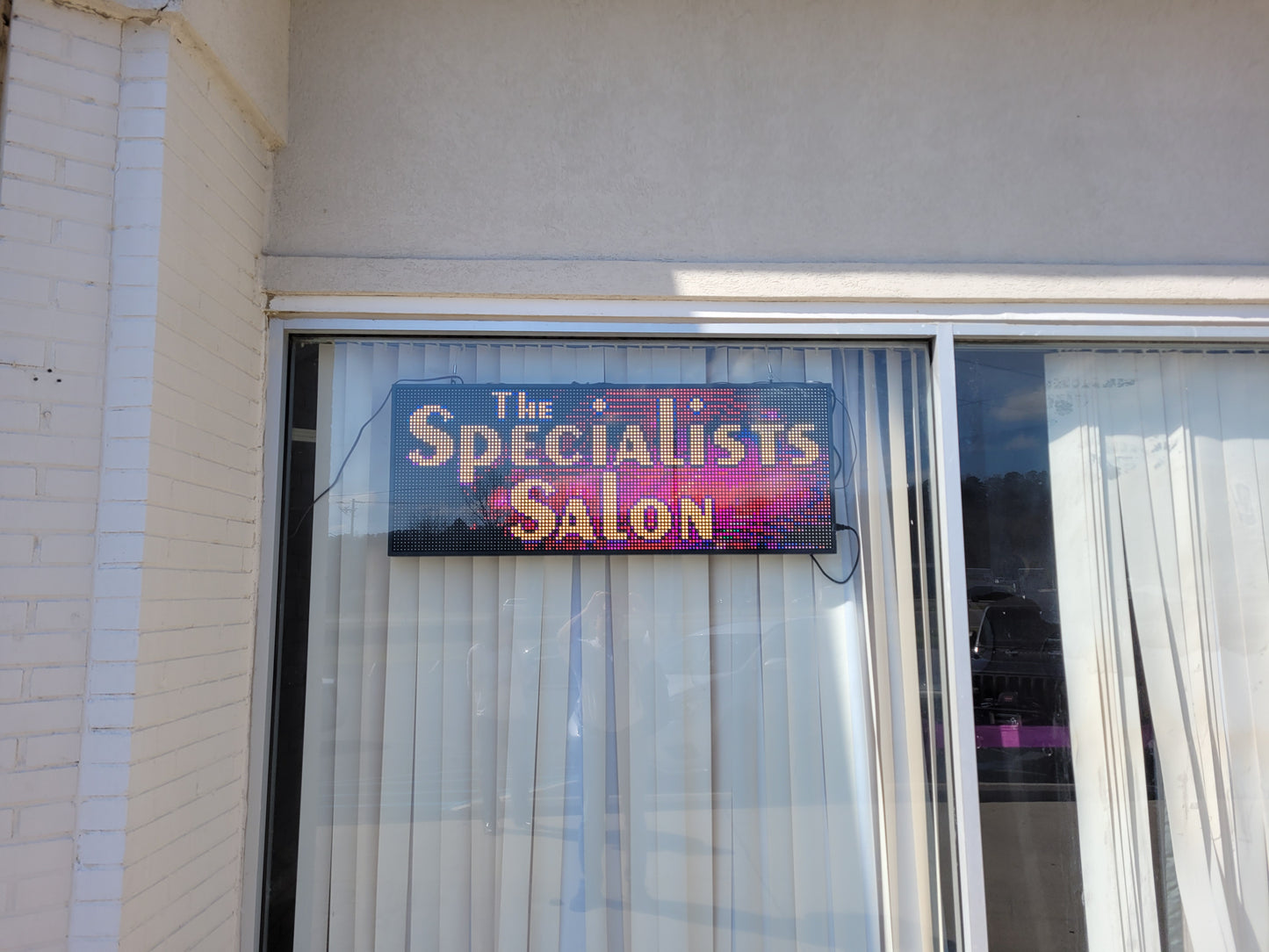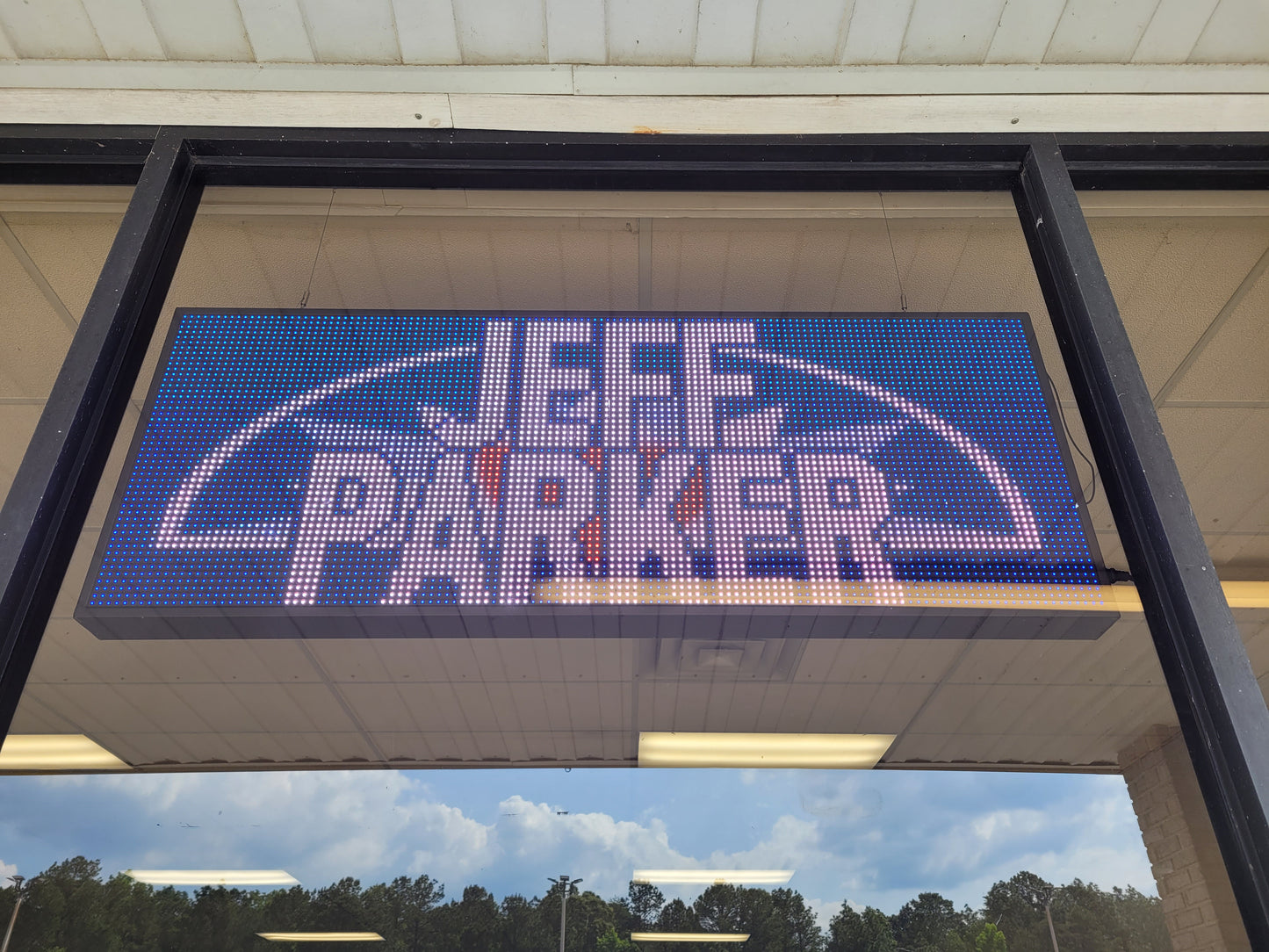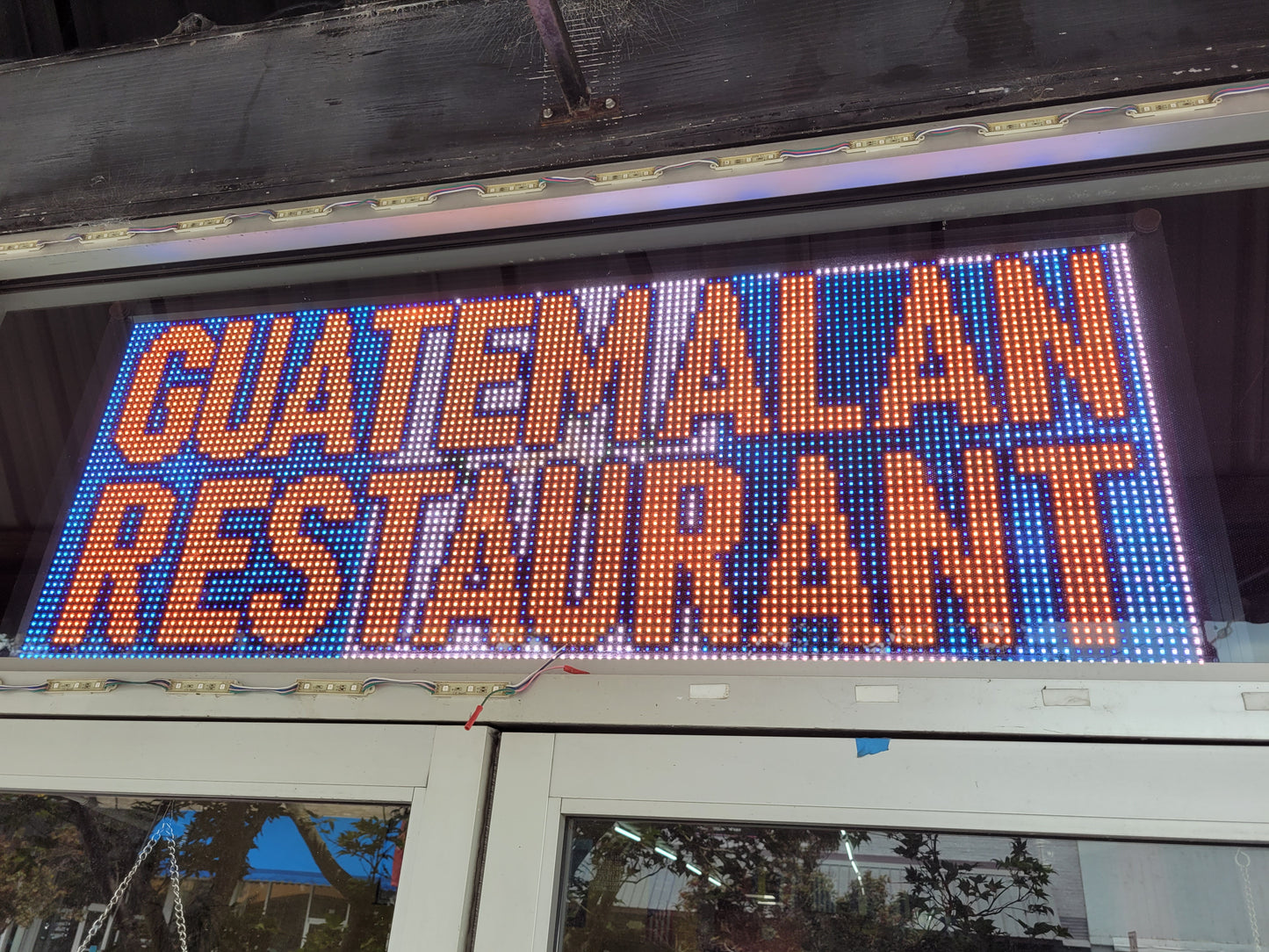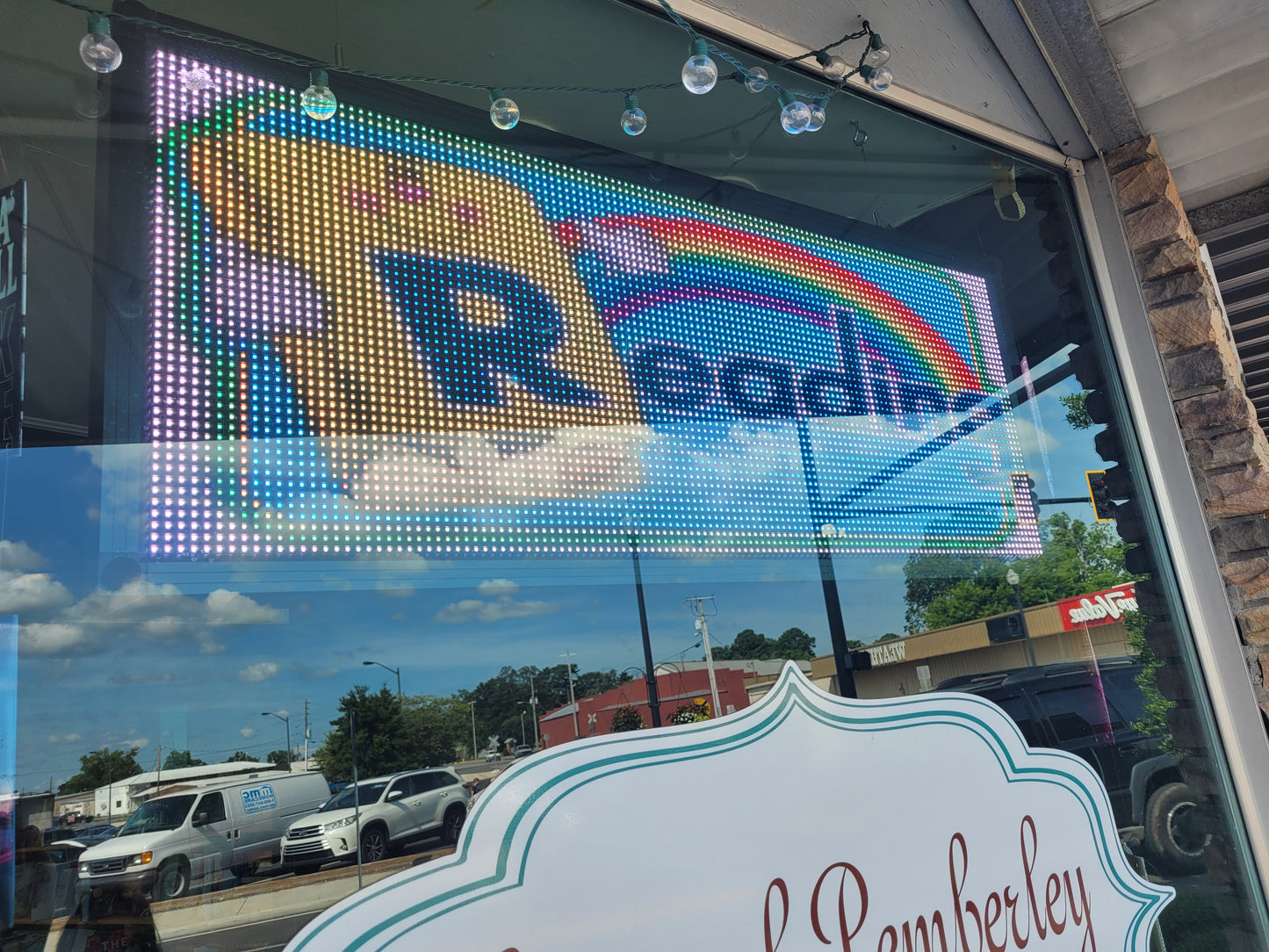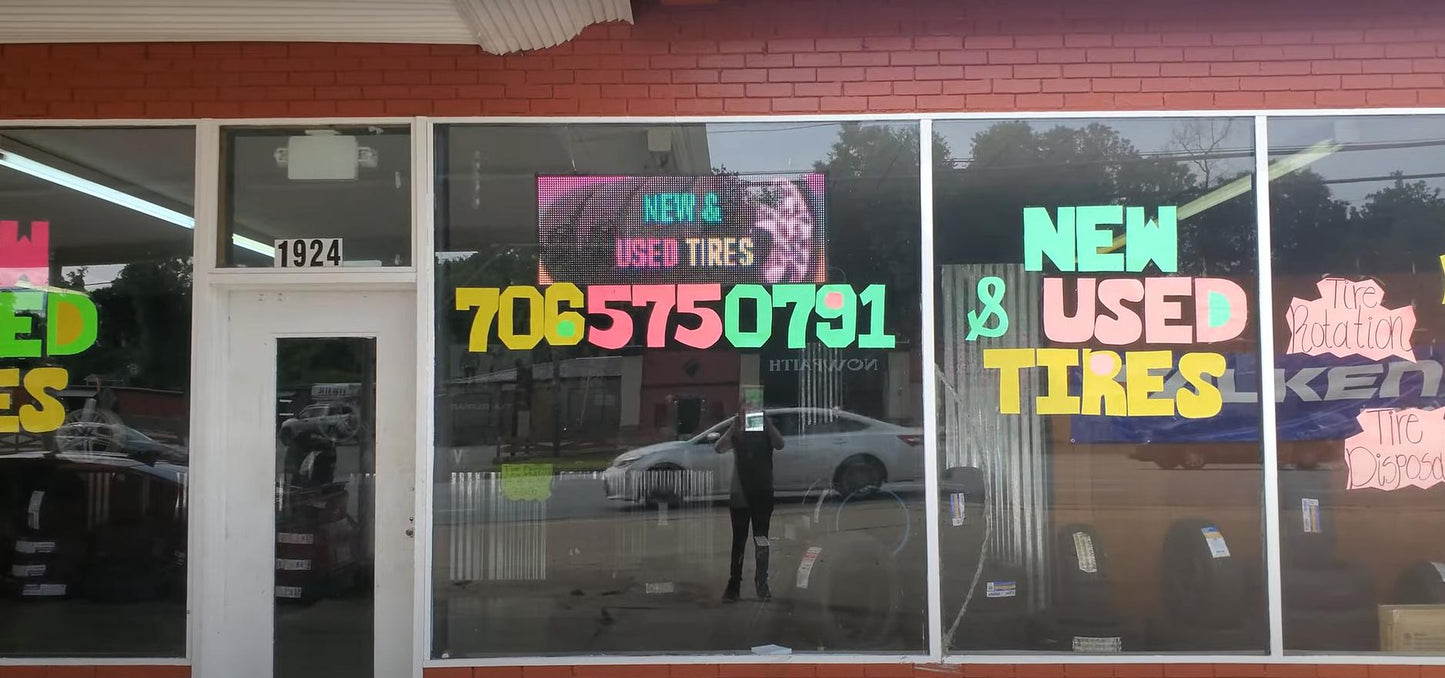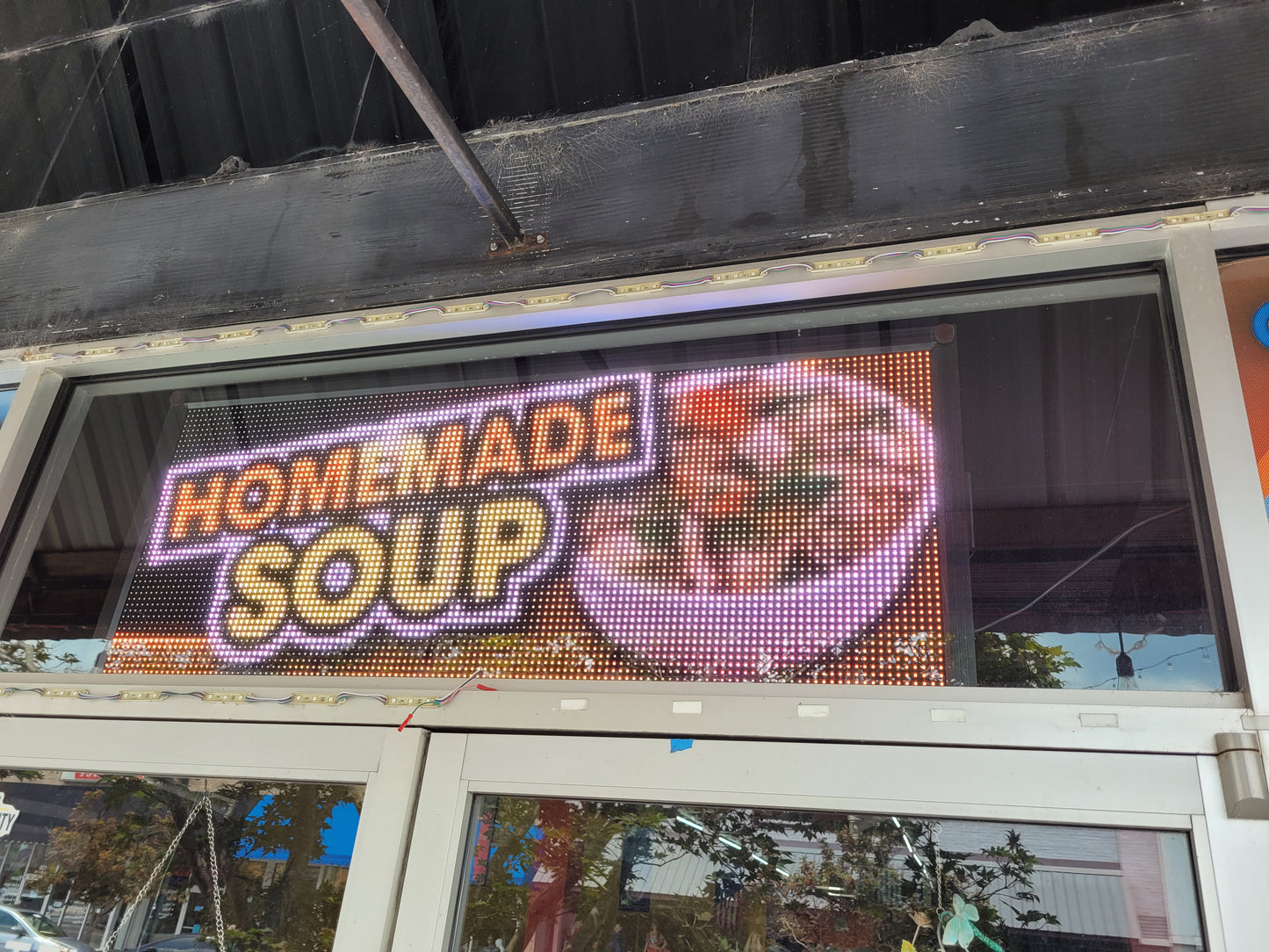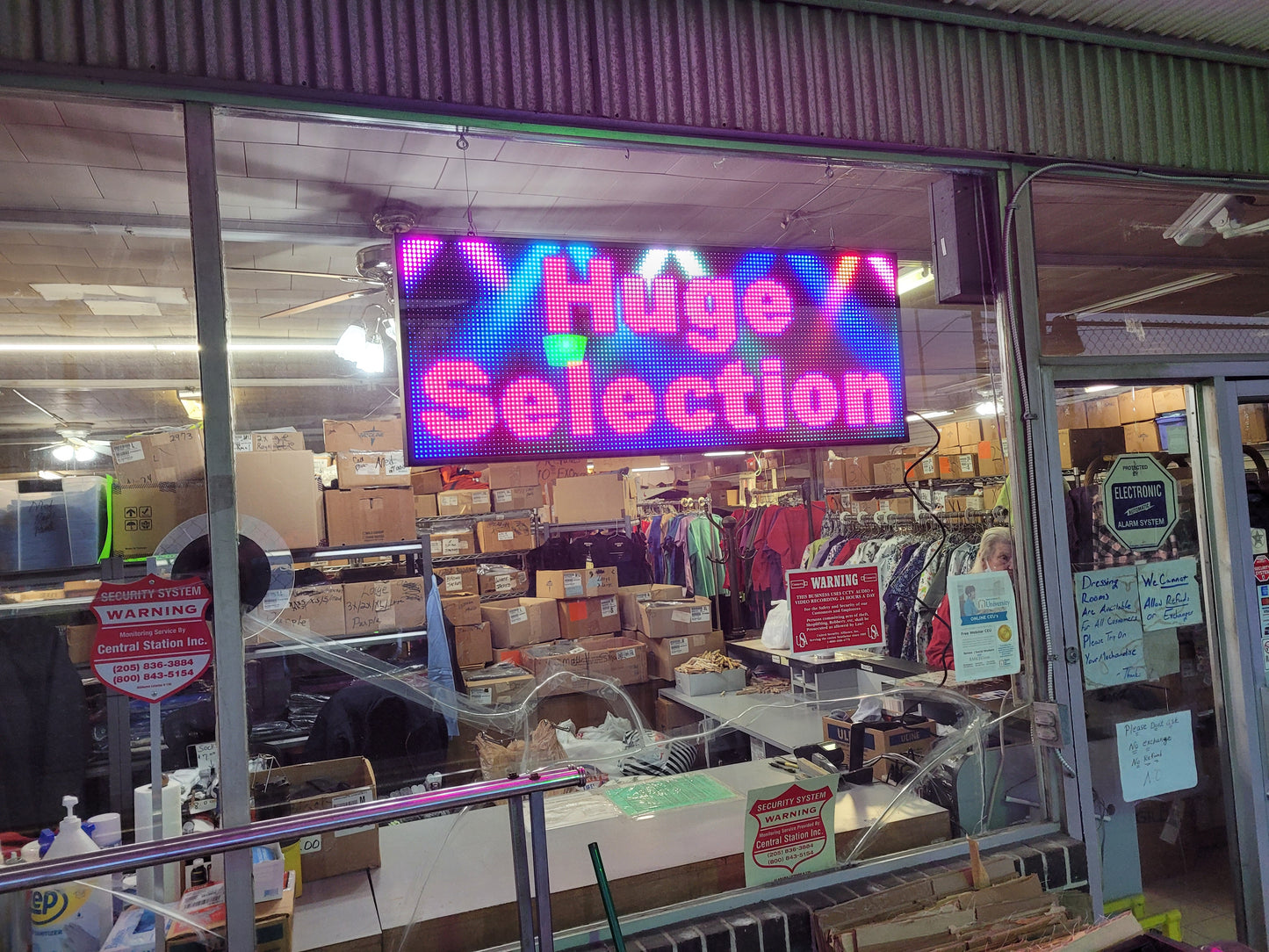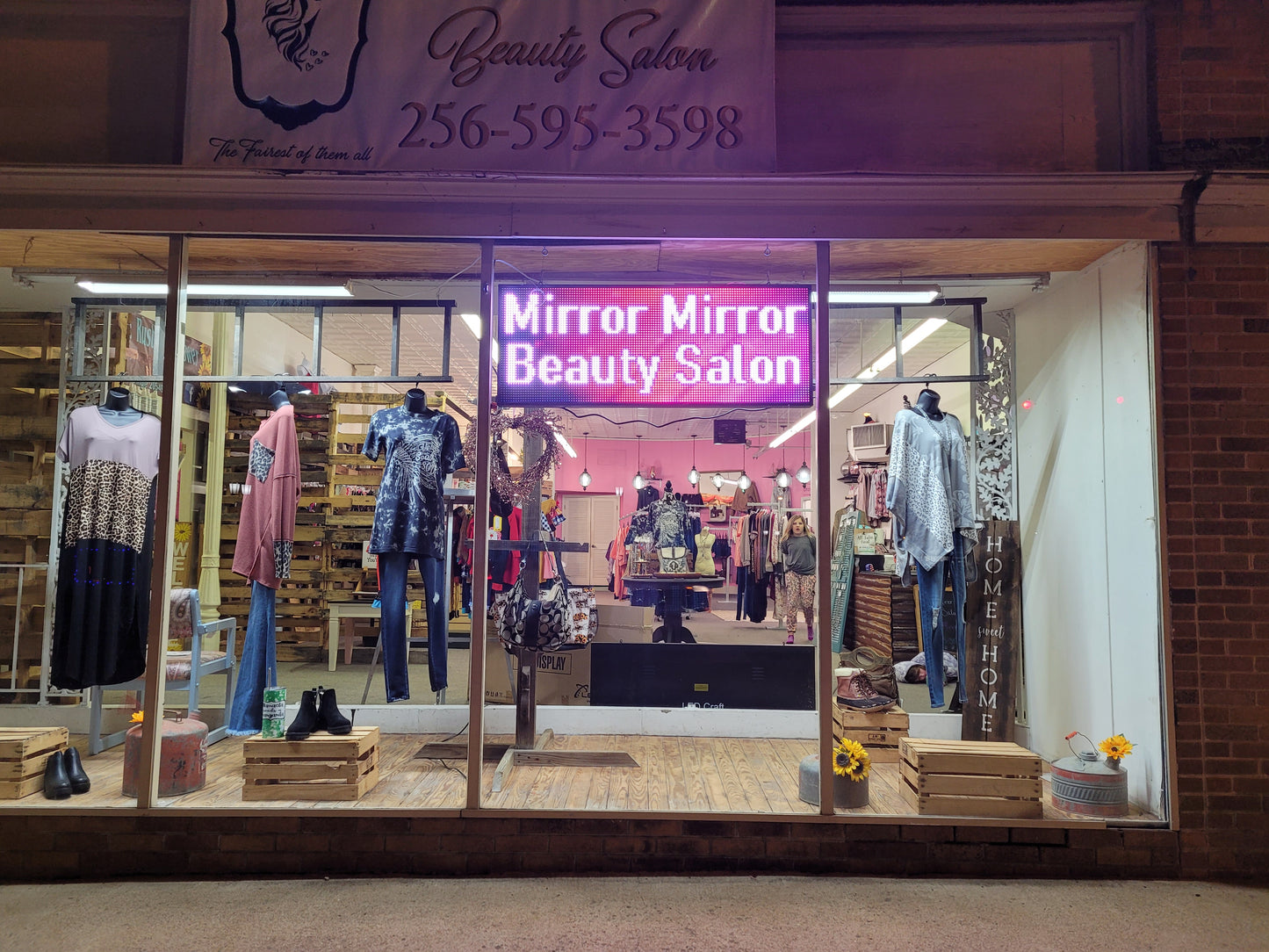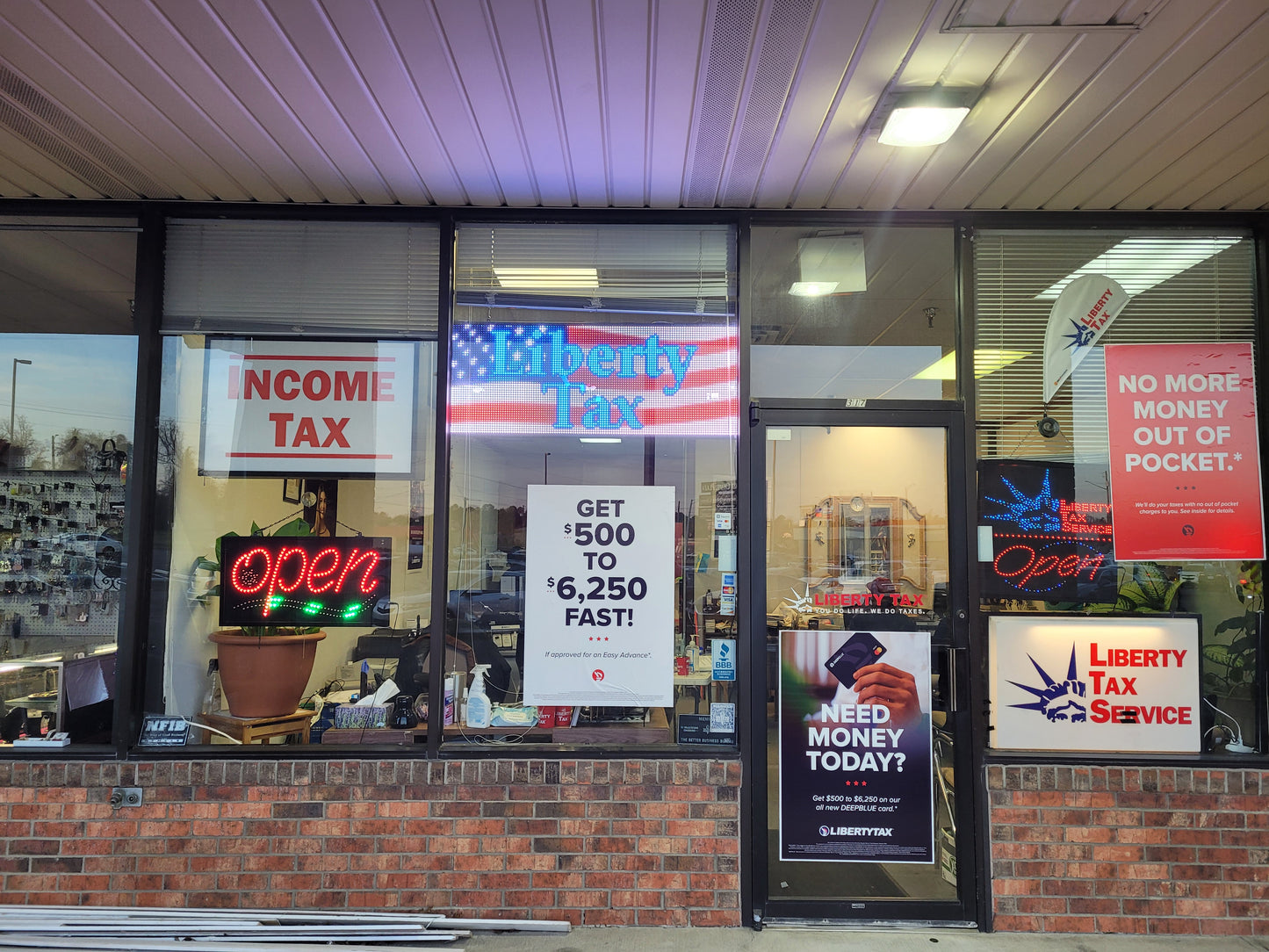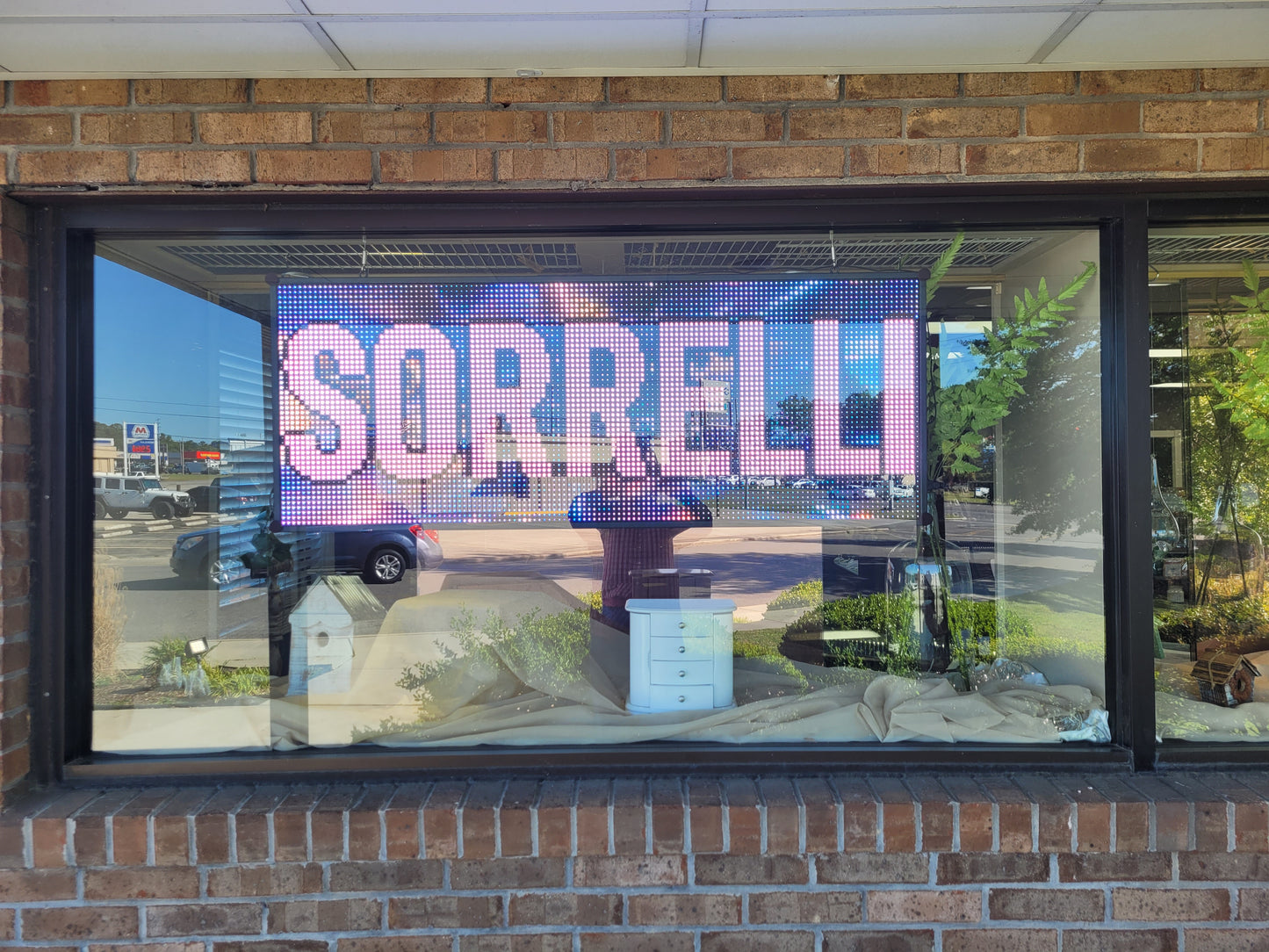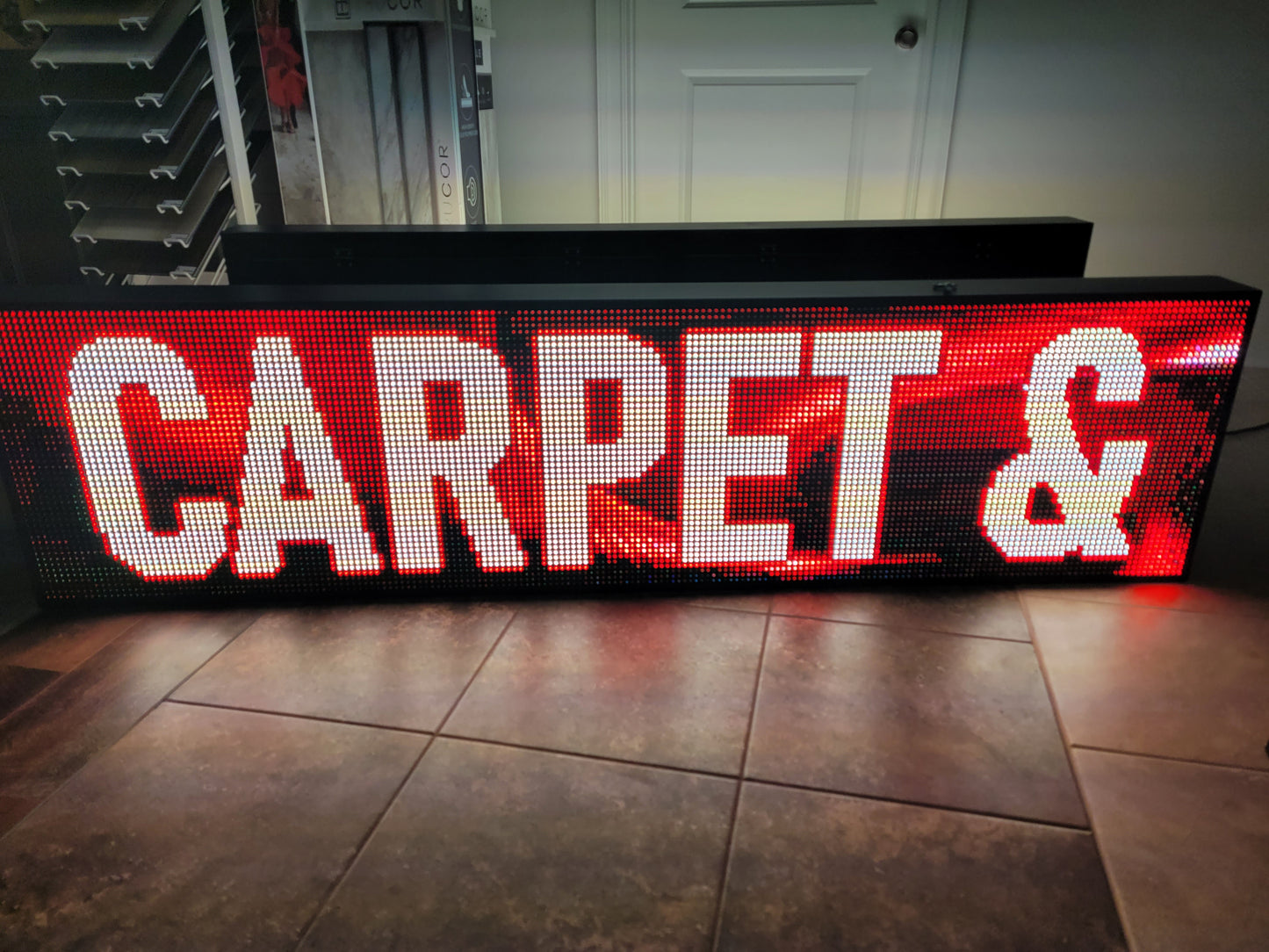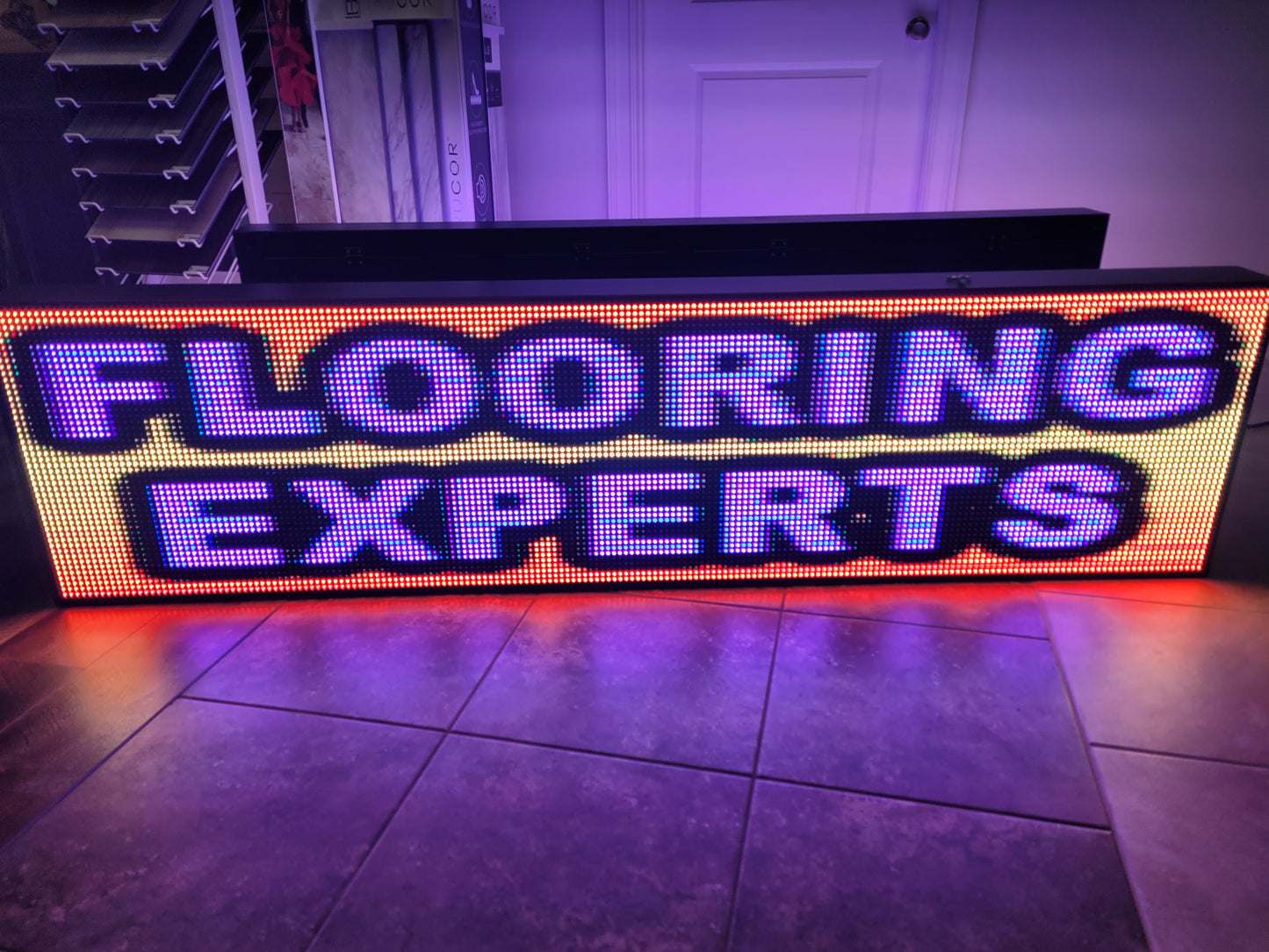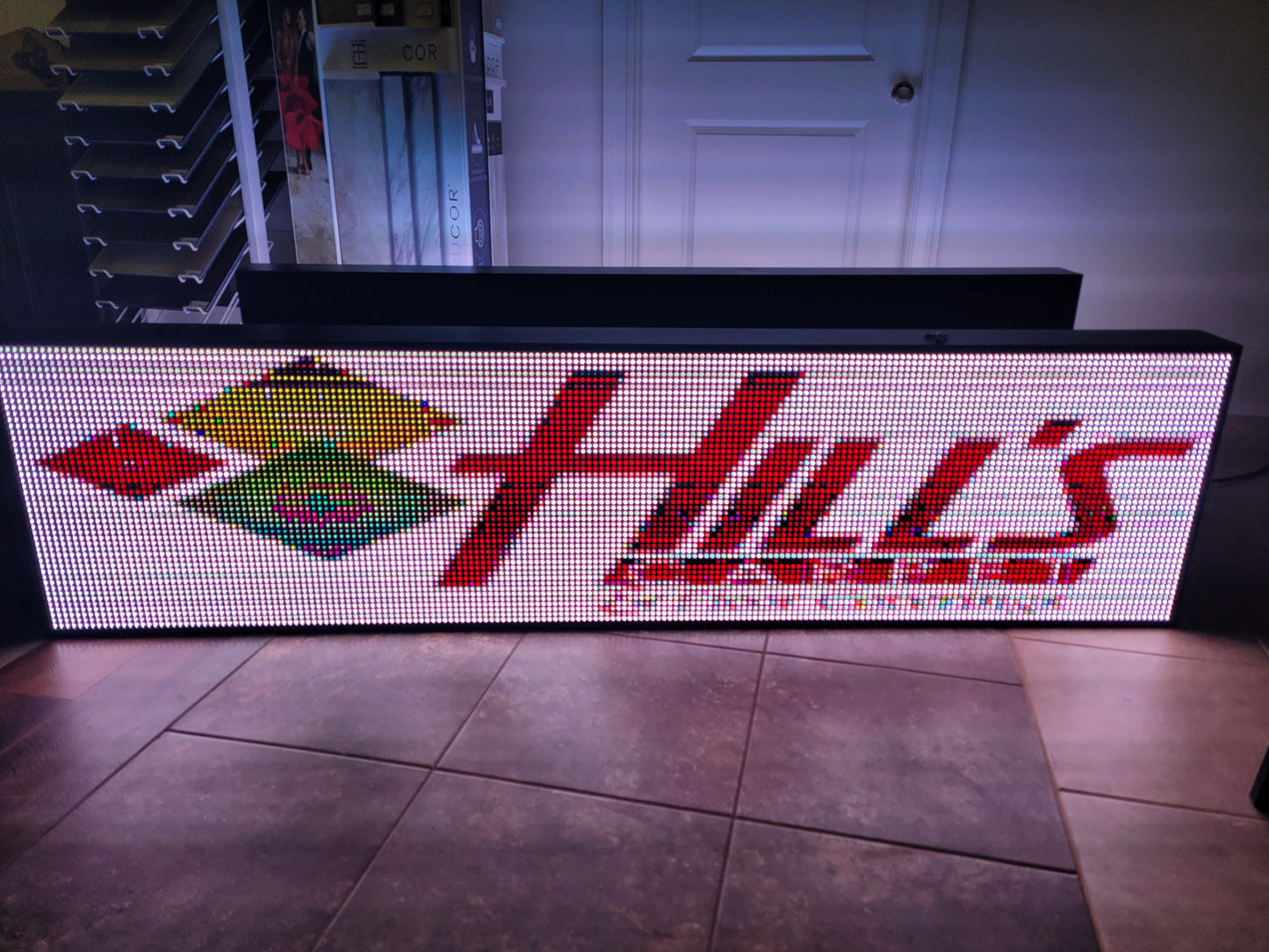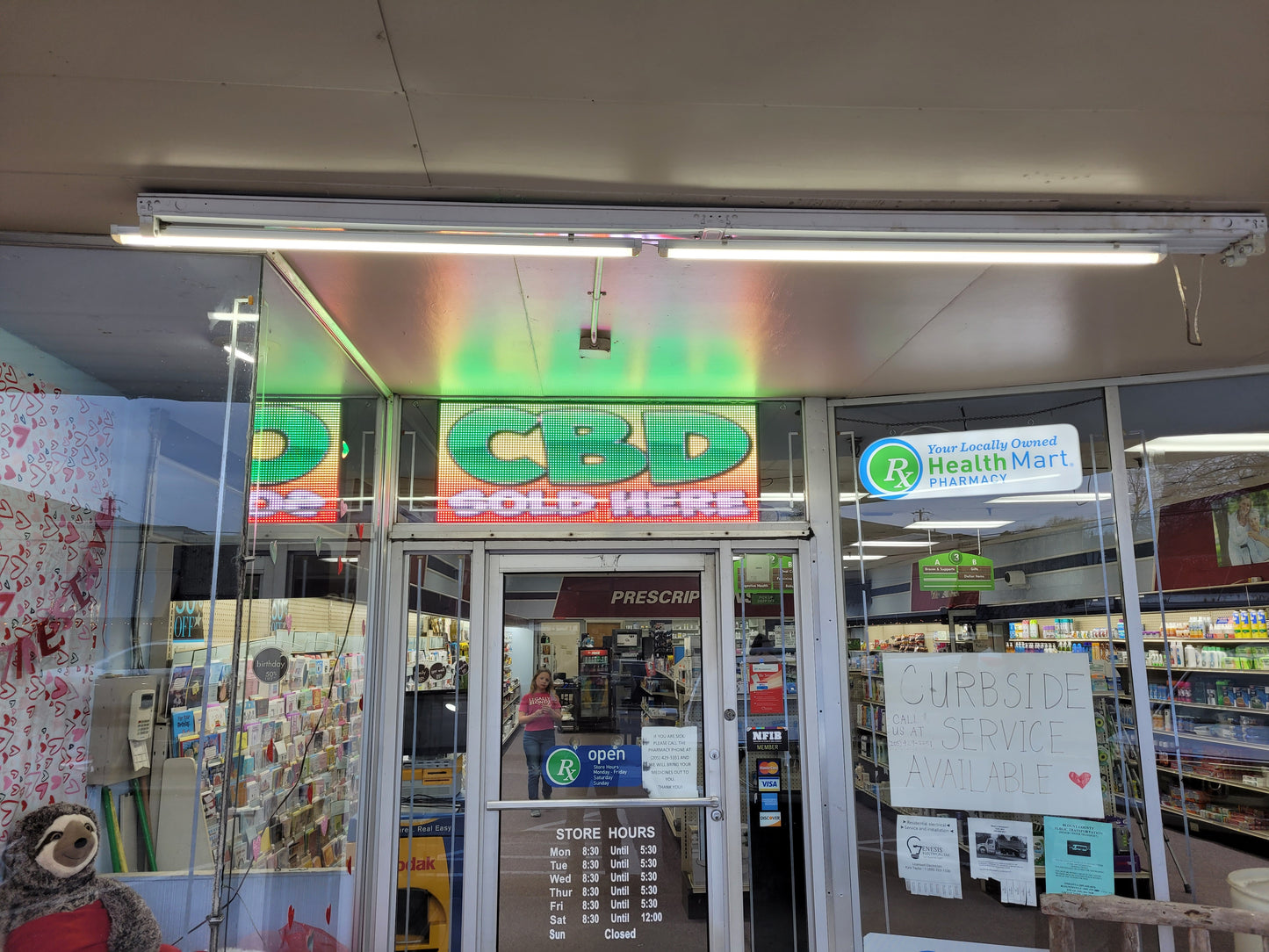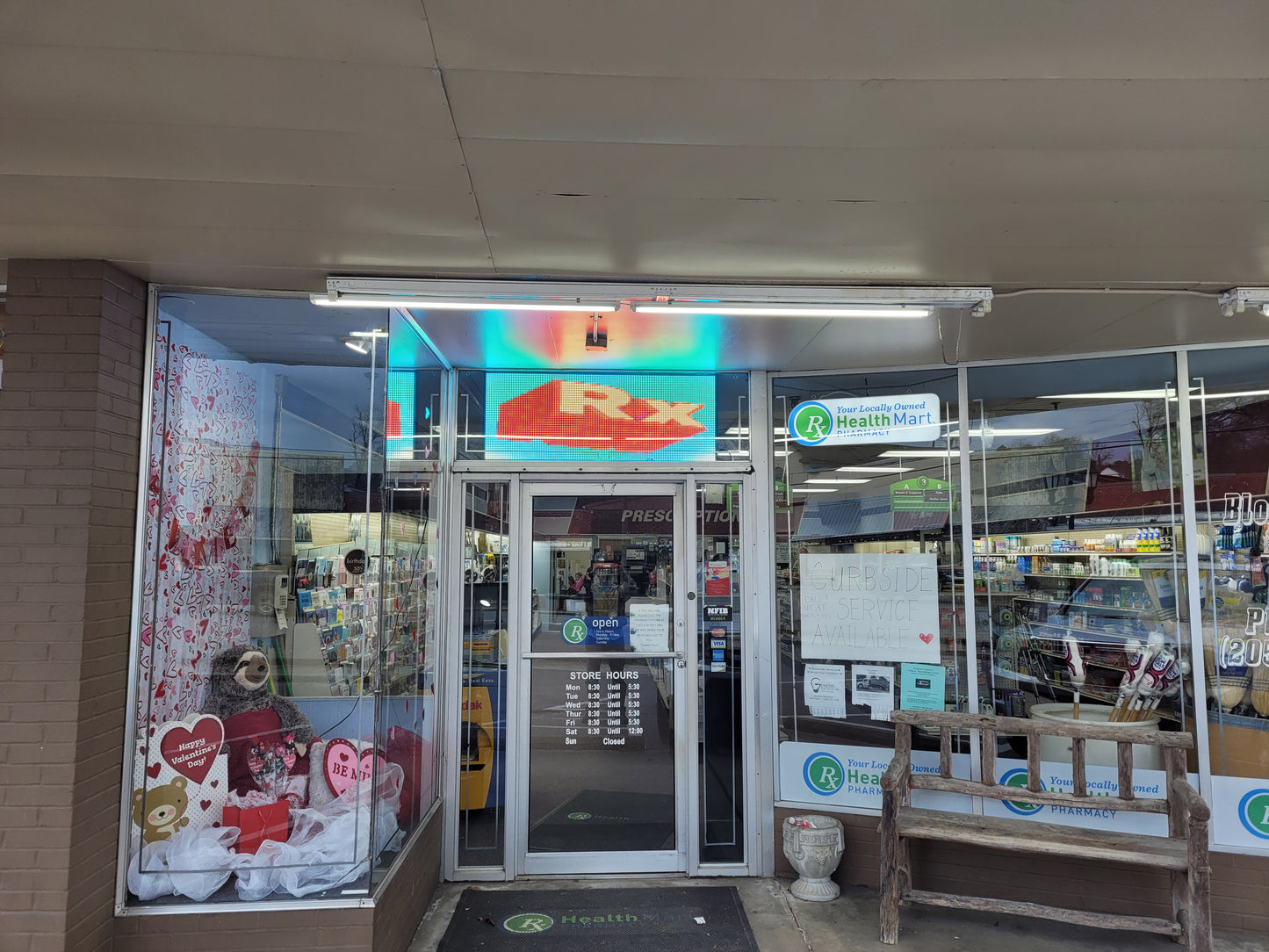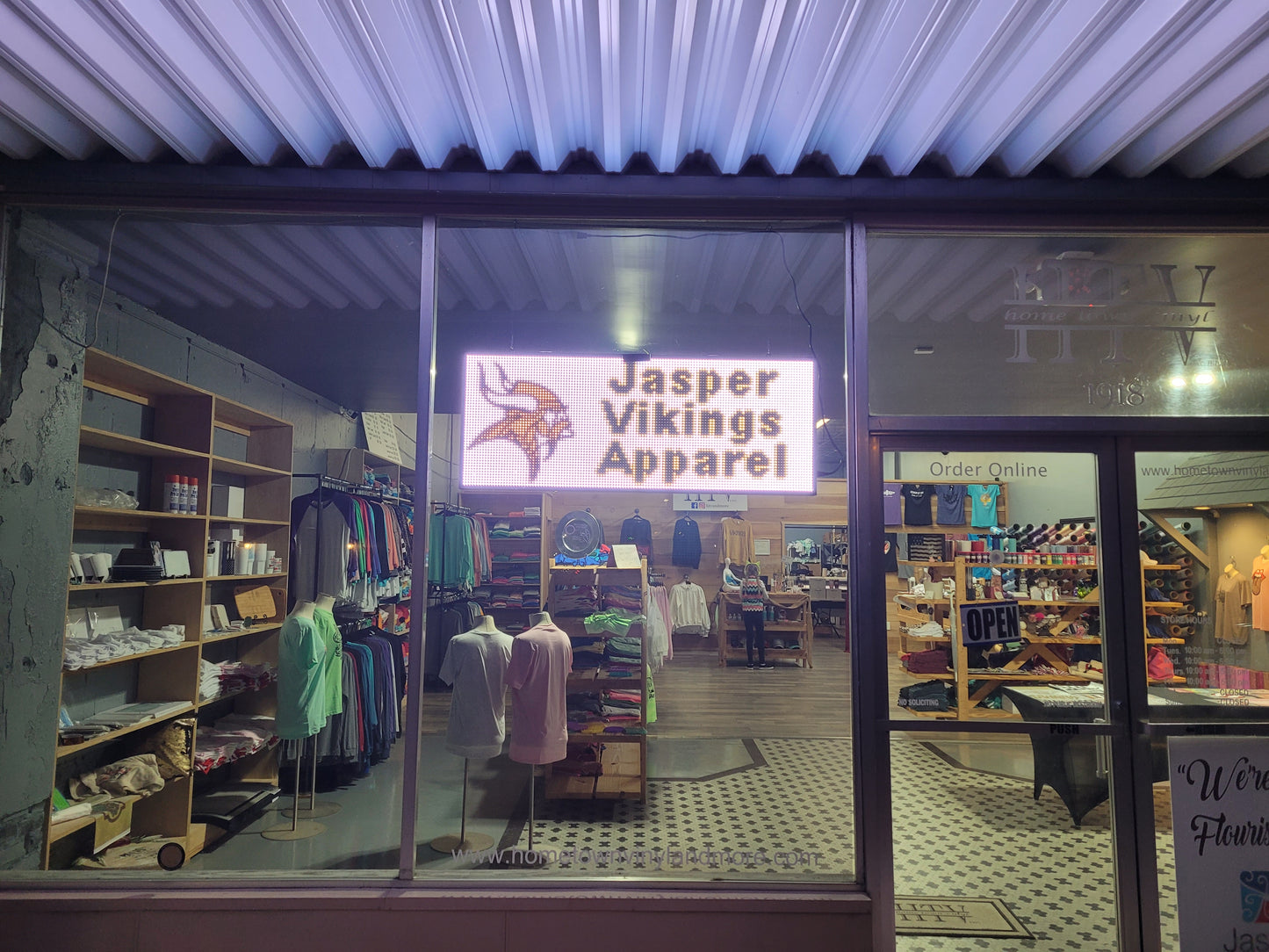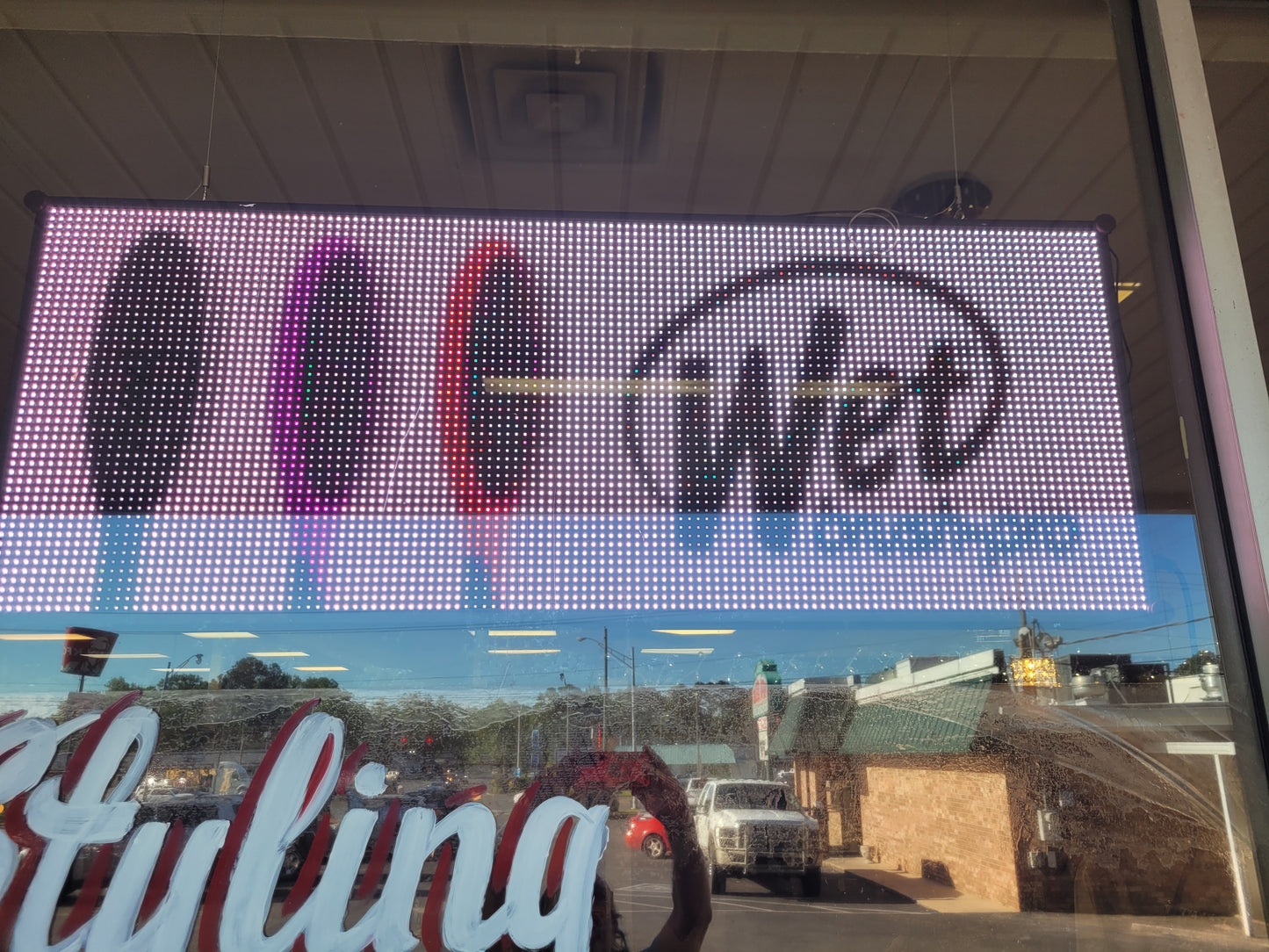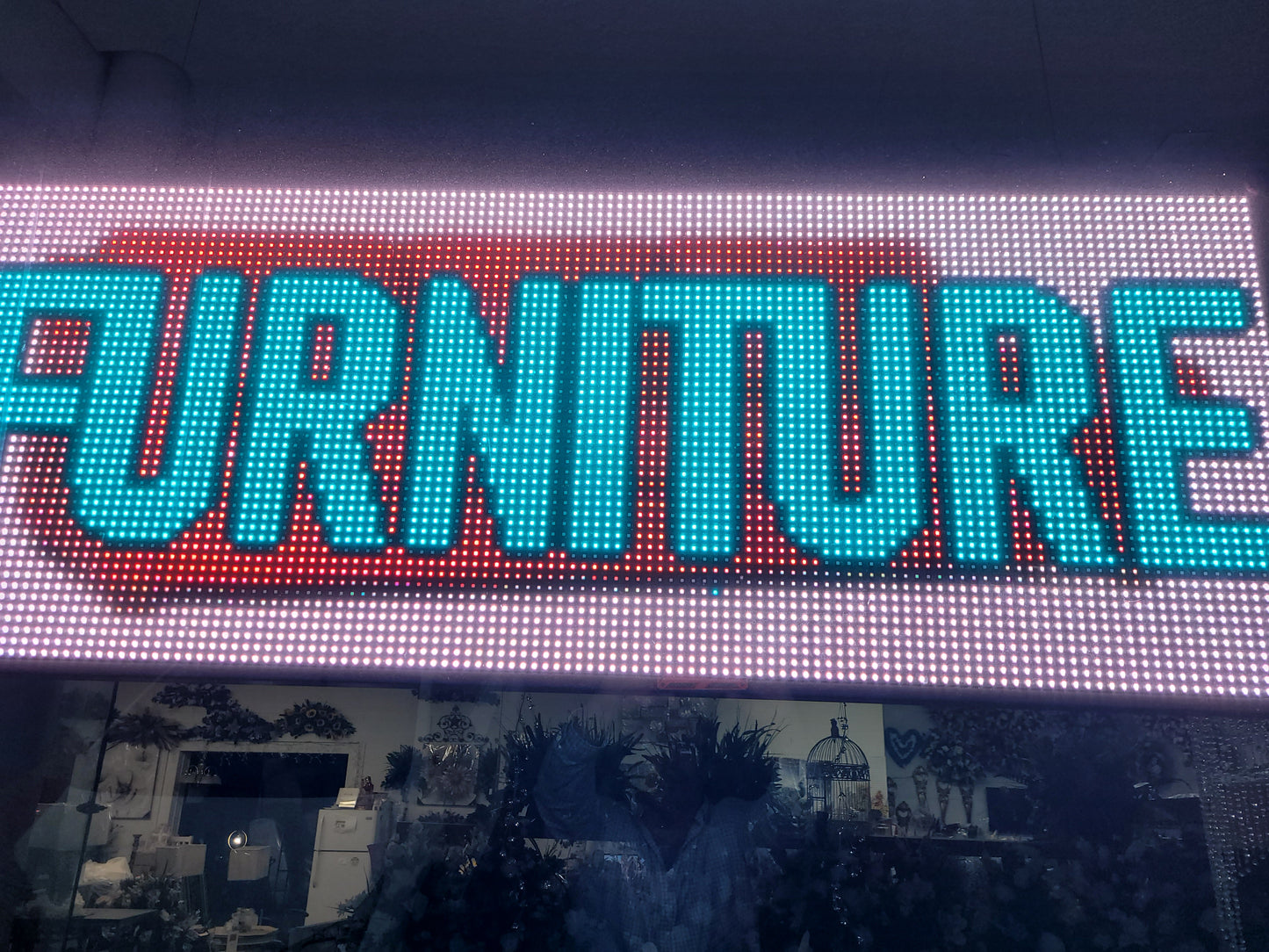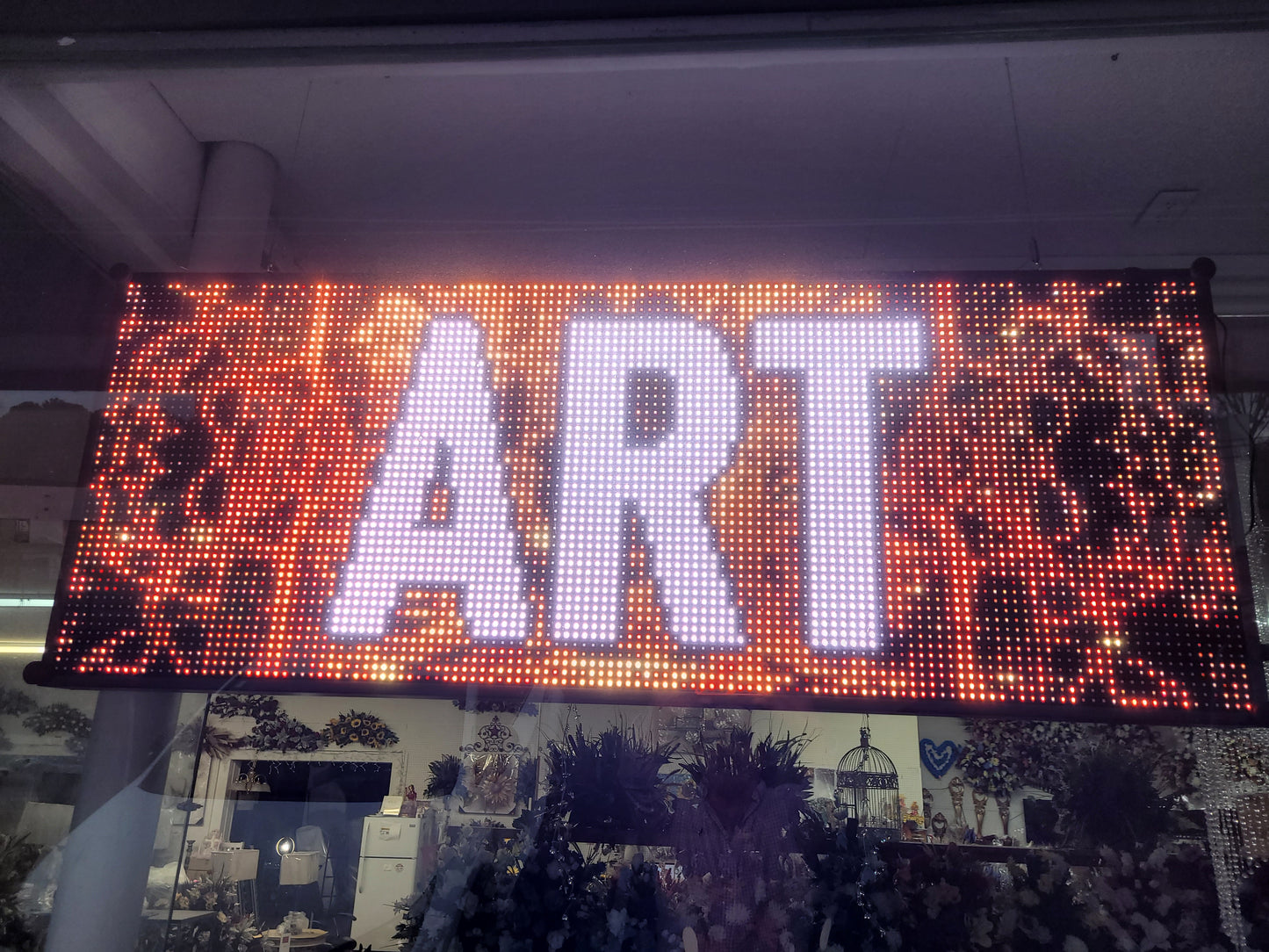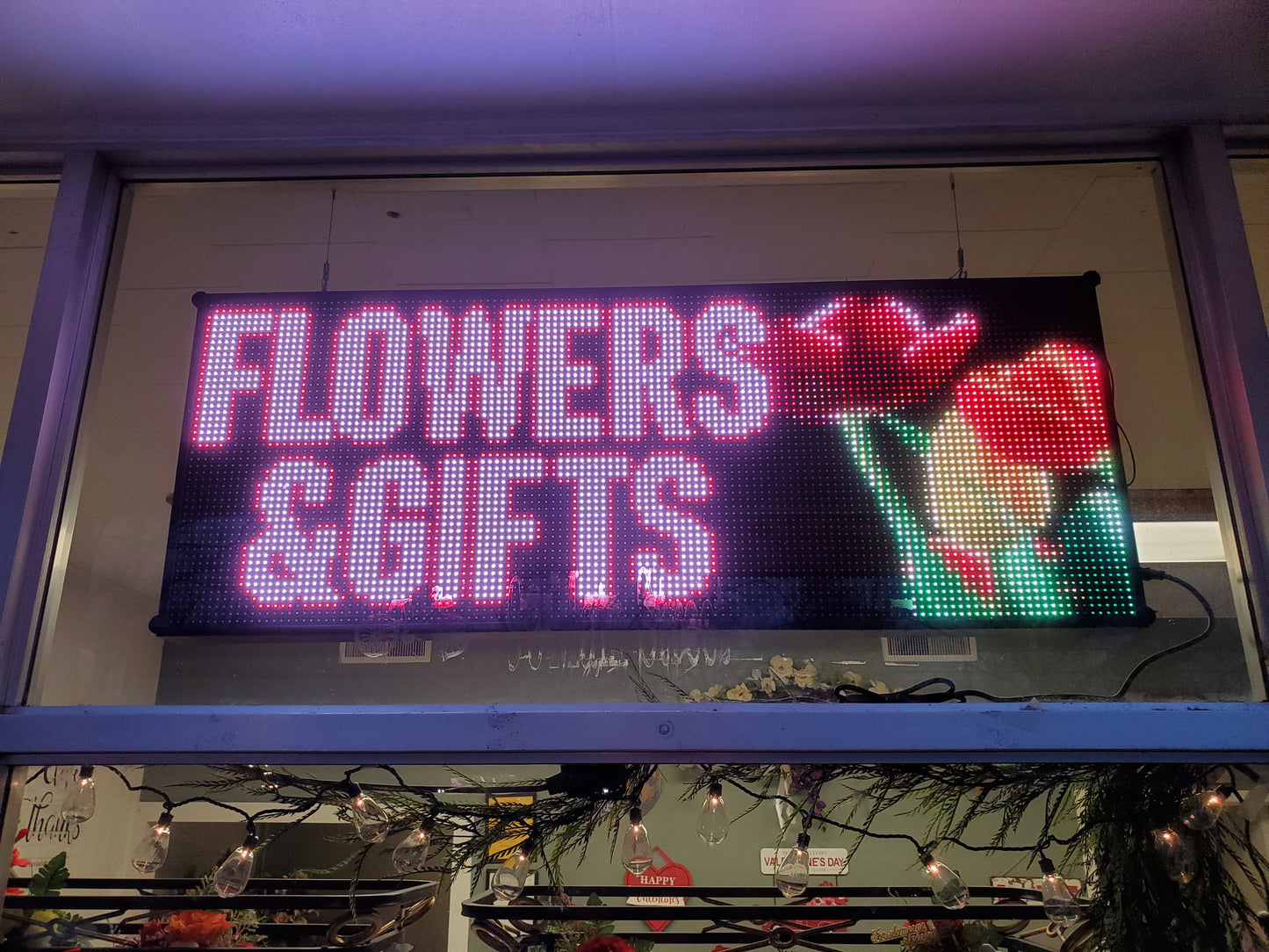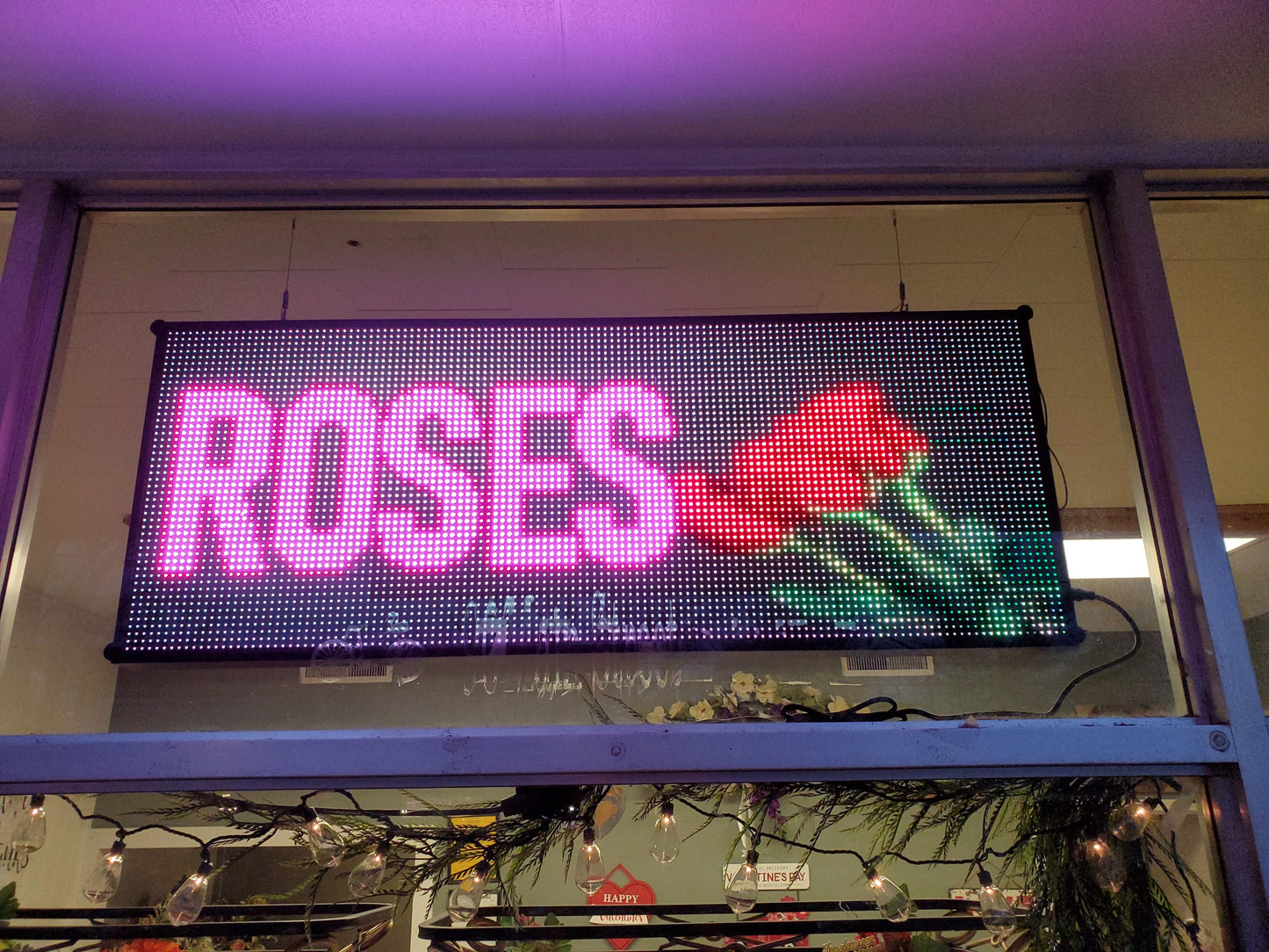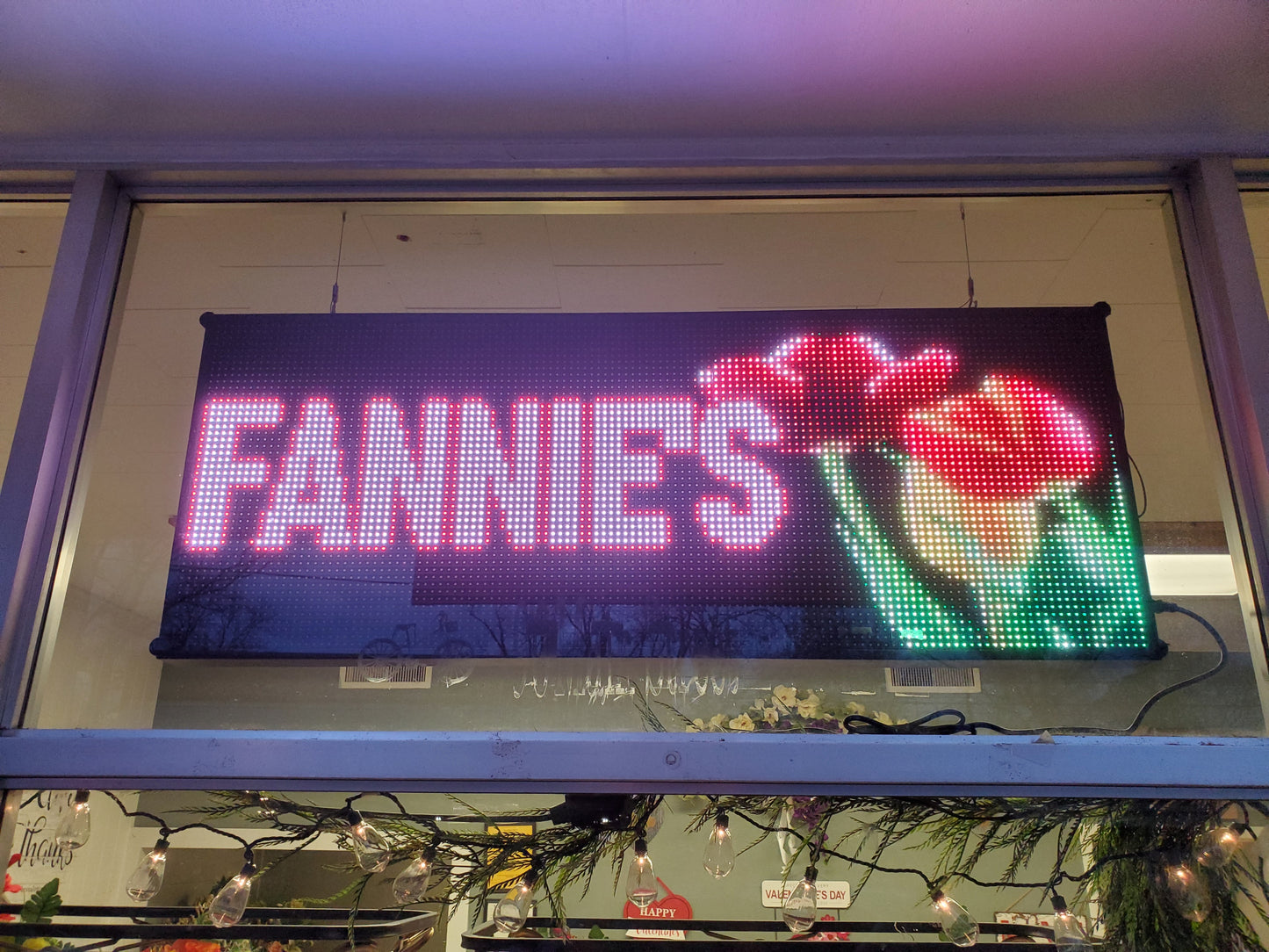 Collapsible content
How It Works

Place your order securely and conveniently.


Our team will expertly curate a collection of 20+ slides tailored exclusively to your business. We may contact you via email for additional information, ensuring precise customization. This process typically takes 1-3 days to deliver exceptional results. We also offer video tutorials to guide you in programming the sign yourself.


Once customization is complete, we promptly ship your order via FedEx freight, with a standard delivery time of 2-3 days.


Hang your sign confidently and effortlessly. Our user-friendly video tutorials provide step-by-step instructions, enabling you to complete the installation within just 30 minutes.


Prepare for an influx of customers! Our programmable LED signs are set to make a remarkable impact, attracting a growing customer base and boosting your business success. Embrace the opportunity to thrive like never before!


They weren't lying! Been a huge asset to my business!
I can't express enough how thrilled I am with the impact that the 20x52 programmable LED sign has had on my barbershop. Since the day I installed it, my business has seen a large surge in revenue and customers.
The sign has become the shining star of my storefront, grabbing the attention of everyone passing by. With its stunning display capabilities, I can showcase attractive deals on haircuts, highlight pictures and videos of satisfied customers getting their hair done, and even announce job openings for talented hair stylists. It has truly become the most important asset to my business'.
The results have been astonishing. I've experienced a significant 42% increase in revenue since having the sign, and my customer base has expanded beyond my expectations. It's not uncommon for new clients to walk in and say, 'I never knew you were here!' despite my barbershop being in the same location for the past seven years.
Not only did the sign pay for itself in just under 3 months, thanks to the additional revenue it generated, but it also serves as a powerful tool for attracting new customers and talent to my business. It has truly become an invaluable asset to my barbershop.
If you're looking to elevate the visibility and success of your business, I highly recommend investing in a sign from Best LED Signs. Trust me, it will be one of the best decisions you'll make for your business growth
First week with my sign and i'm already seeing a significant increase in customers! Very glad I went through with it. Most likely will be getting one for my other location.
At first I thought I'd wait till I could pay in full, but I noticed they were running a pretty big discount (about $900 once shipping and the -500 off were factored in) and I decided to bite the bullet. I'm currently paying for it monthly with shop pay and im SO glad i didn't wait. My first week brought in enough customers to more then pay for the first monthly payment. So far its turning out as the best investment i've made for my business.
Incredible
Best decision I ever made for my business